Stigo Bikes - The folding electric bike for urban commuters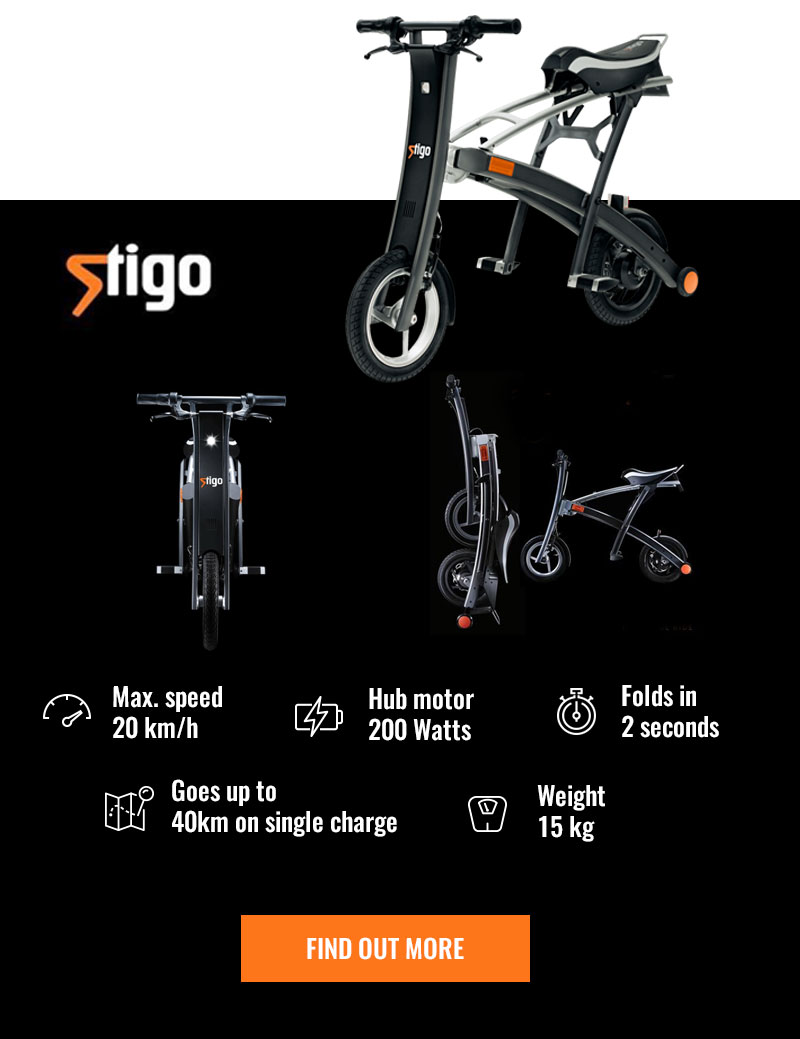 Electric Scooters - All the Power without the Noise
The Sustainable Transport Company was specifically formed for a more sustainable transport system using electric micro transport vehicles such as the companies freeway speed electric scooters to complement the existing system.
Why Buy an Electric Scooter?
There are many benefitis of owning an electric scooter:
Cheap to buy. It is possible to get your initial investment back in less than one year.
Cheap to run. Approximately $100 per 10,000kms or one cent per km (depending on electricity prices).
Cheap to maintain. Only two moving parts, ie the front and back wheels. (Apart from brakes, steering etc).
Fun to ride. Very responsive. Clean and quiet. Smell the roses. Don't disturb the neighbours.
Takes up very little space so can be parked almost anywhere even indoors.
Ideal for commuting. Leave the car behind.
Makes a good second vehicle. Ideal for nurses and students.
Cheap for a first vehicle.
Environmentally friendly. No CO2 emissions (apart from the power station recharging the batteries. Ideal for eco and health sensitive areas such as bushland, hospitals, car parks.
Don't be at the mercy of high fuel prices and do your part preserving our limited fuel reserves for more essential uses.
Don't waste time in road or parking congestion. Your time is worth more than that.
Don't get frustrated, be more relaxed. Work better. Play better.
Free Demonstration
We'll bring the scooter to you!
Book now - 1300 88 70 69
Sustainable Transport Company
(DL20731)
Sales - Service - Spare Parts

Free call: 1300 88 70 69
Mobile: 0429 880 004
theo@freeriderstc.com.au